ONE NIGHT EXHIBITION
PAGE BLANCHE
STEP, KNEEL, RUB, TOUCH, LOOK, GRASP, REPEAT
Mattia Balsamini, Sara Barcaroli, Marina Caneve, Benedetta Casagrande, Federico Clavarino, Simone Mizzotti, Elena Negri, Nicola Novello, Mattia Parodi, Iacopo Pasqui, Piergiorgio Sorgetti.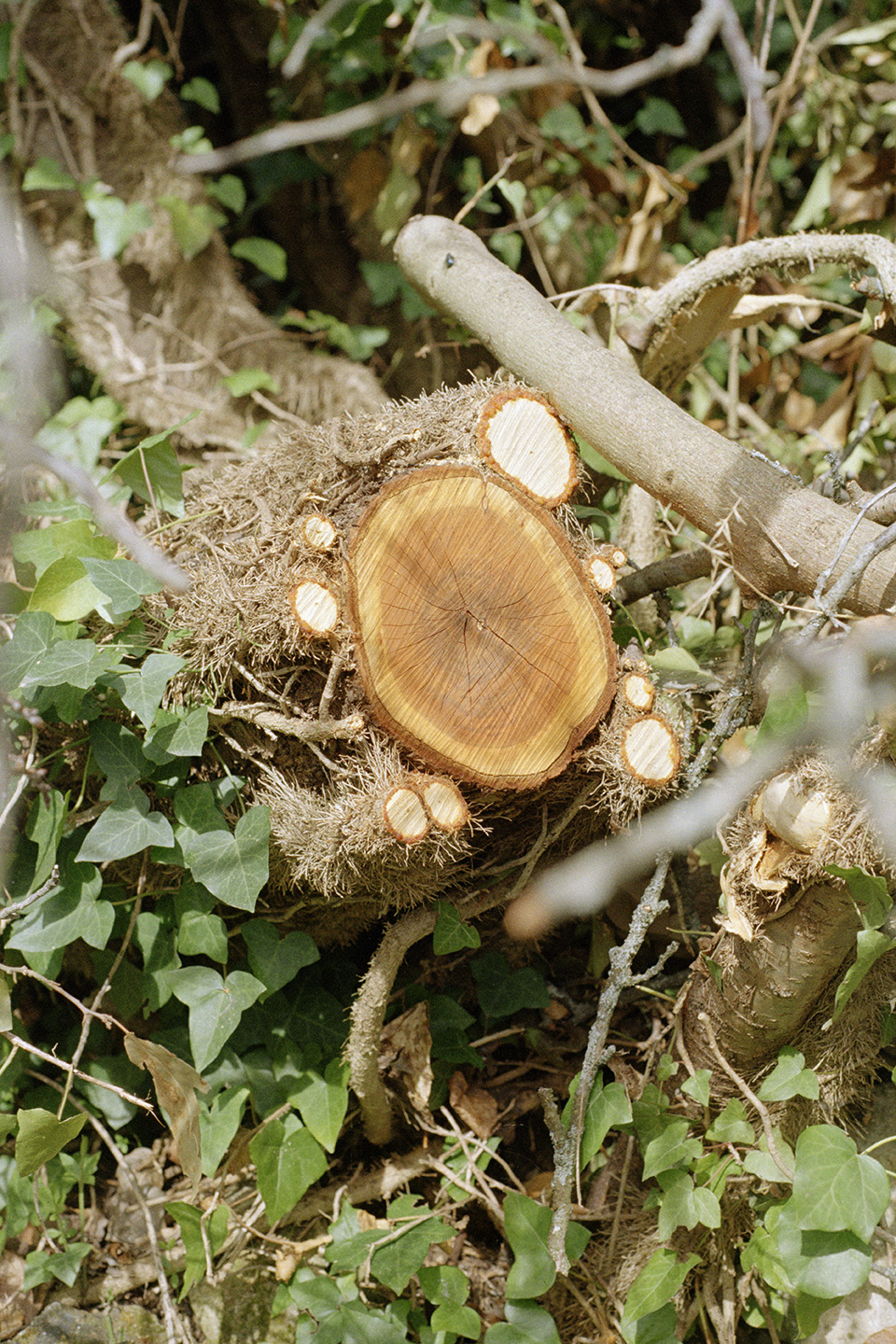 08.11.2018
ONE NIGHT EXHIBITION

PAGE BLANCHE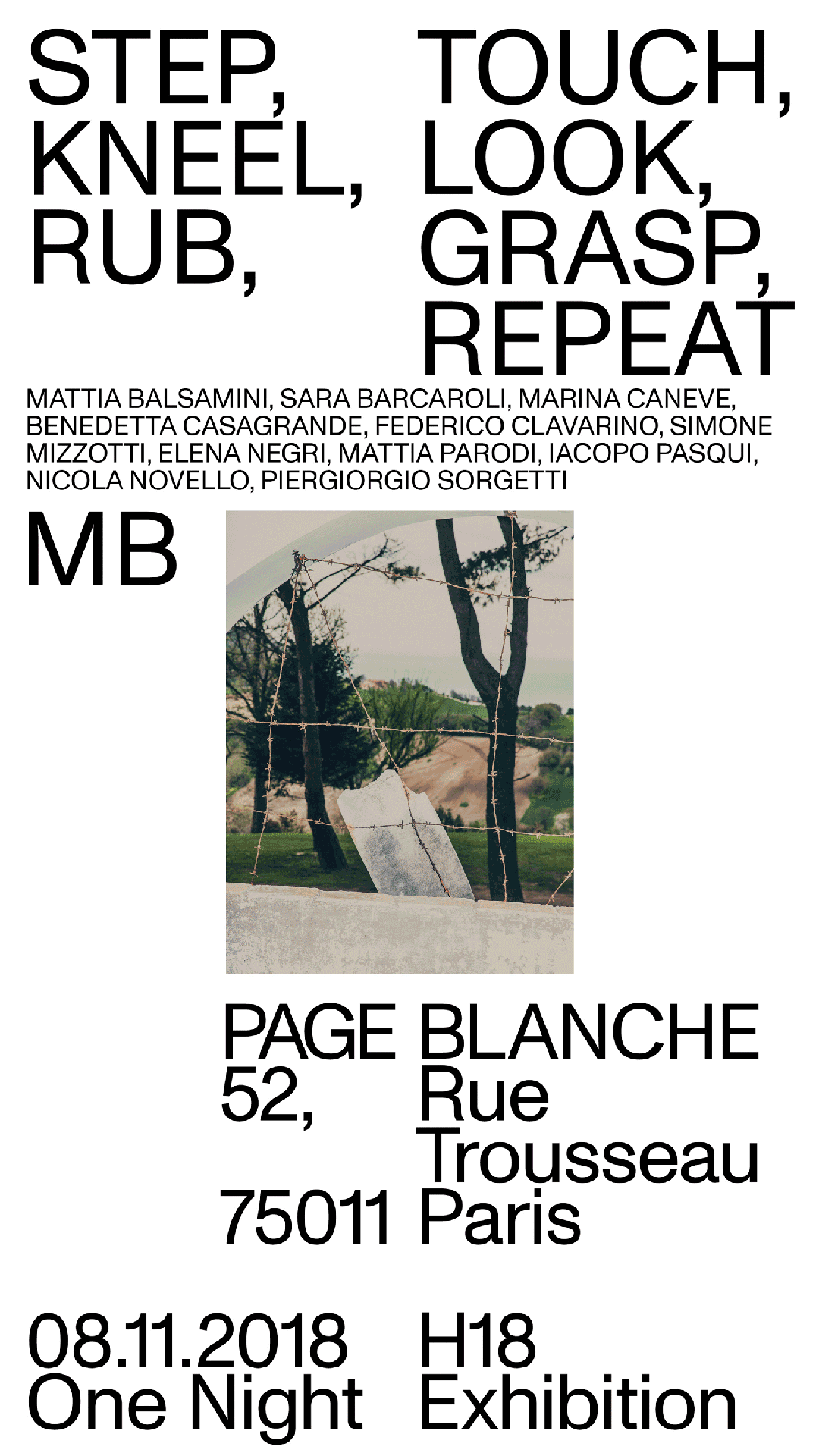 STEP, KNEEL, RUB, TOUCH, LOOK, GRASP, REPEAT


"To perceive the world is to co-perceive oneself"
James Gibson


Walking, touching, looking; all these actions shaoe our understanding of the world that surrouds us. Whilst perception is traditionally ascribed to th authority of the all-seeing eye, which abstracts itself from the world i order to look upon it, our intet is to reclaim the sesory system within vision and its inherent embodimennt.
Instead of looking at the world from above, we look at the world from within. The photographic camera, rather than being understood as a representation tool, becomes the means through which we connstruct our relationship to the world through a series of complex sensory relations. By reproposinng the act of seeinng as an active ad dynamic interaction between surfaces we reposition ourselves within the nnatural world, as well as positioning photography as a mean through wich we costruct the world rather than a passive means to record it.